Luxe Talent: Fashion Recruitment Agency in the Netherlands
Luxe Talent, is one of the Netherlands' top recruitment agencies. Specifically, we work in Corporate & Retail vacancies focused on Fashion, Luxury and Retail too.
We have been operating in Europe since 2009 and thousands of customers trust our work. Moreover, we have worked in more than 18 countries.
We offer talent recruitment and training services. In addition, as RPO, market mapping, personalised salary study, mystery shopper...
The key for us is to ensure that clients and candidates feel understood, supported and confident about receiving the best advice.
We always care about "fitting the right talent".
Netherlands' market
Netherlands stands out especially in fashion industry. There we can find head offices of many big brands like Calvin Klein, Tommy Hilfiguer, Nike and Hunkellmöller too. These companies attract talented work force that strengthens the luxury and fashion country's position.
Netherlands pioneering projects in agriculture and IT are also being applied to fashion textile, with new sustainable materials and emerging companies that are committed to circular economy and the environment.
In the technology industry, designers such as Iris van Herpen and Viktor & Rolf apply new techniques in each of their collections.
Positioning the Netherlands at the forefront of technological and sustainable fashion.
Recruitment consulting in the Netherlands
If you are looking for a partner with a recruitment consultancy in the Netherlands, therefore, Luxe Talent is the right choice.
We have a multidisciplinary team with decades of experience in fashion, luxury, retail and food & beverage sectors.
In addition, we have a cohesive team that, despite being international, works with the same objectives. So, the processes are more agile and approachable. This allows us to offer you, in a simple way, a single contract for international invoicing.
We accompany you at all times and make tailor-made plans to suit your needs and the needs of your teams.
Our team speaks your language! Furthermore, our team is integrated with people from various nationalities. Most importantly, with German, French, Italian and English speakers.
If you are interested in other European vacancies, you can check our job opportunities in Germany, Italy, France and Spain.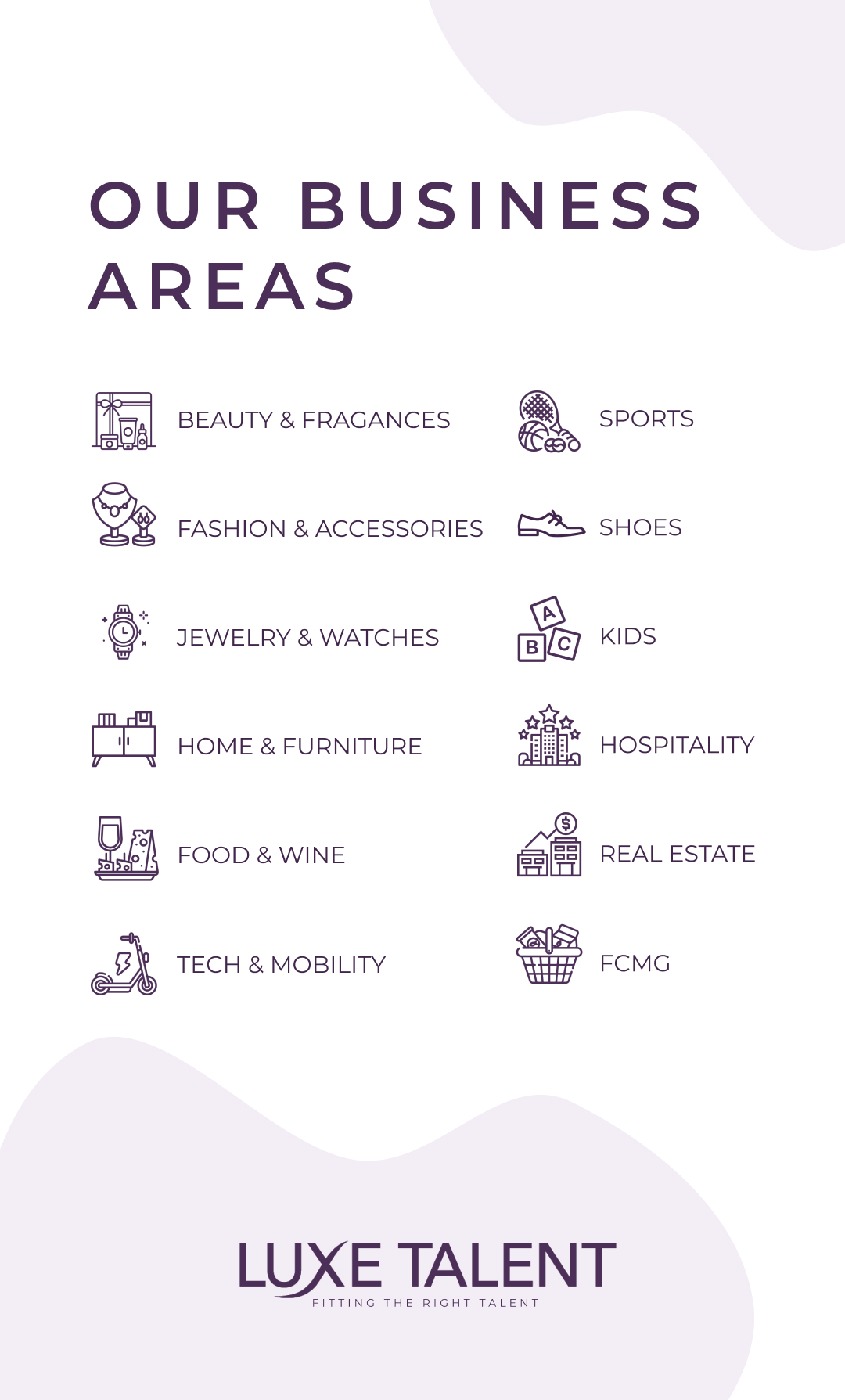 What do our clients and candidates think of our International Recruitment Agency?
Find out from our candidates & clients some of their experiences with us.